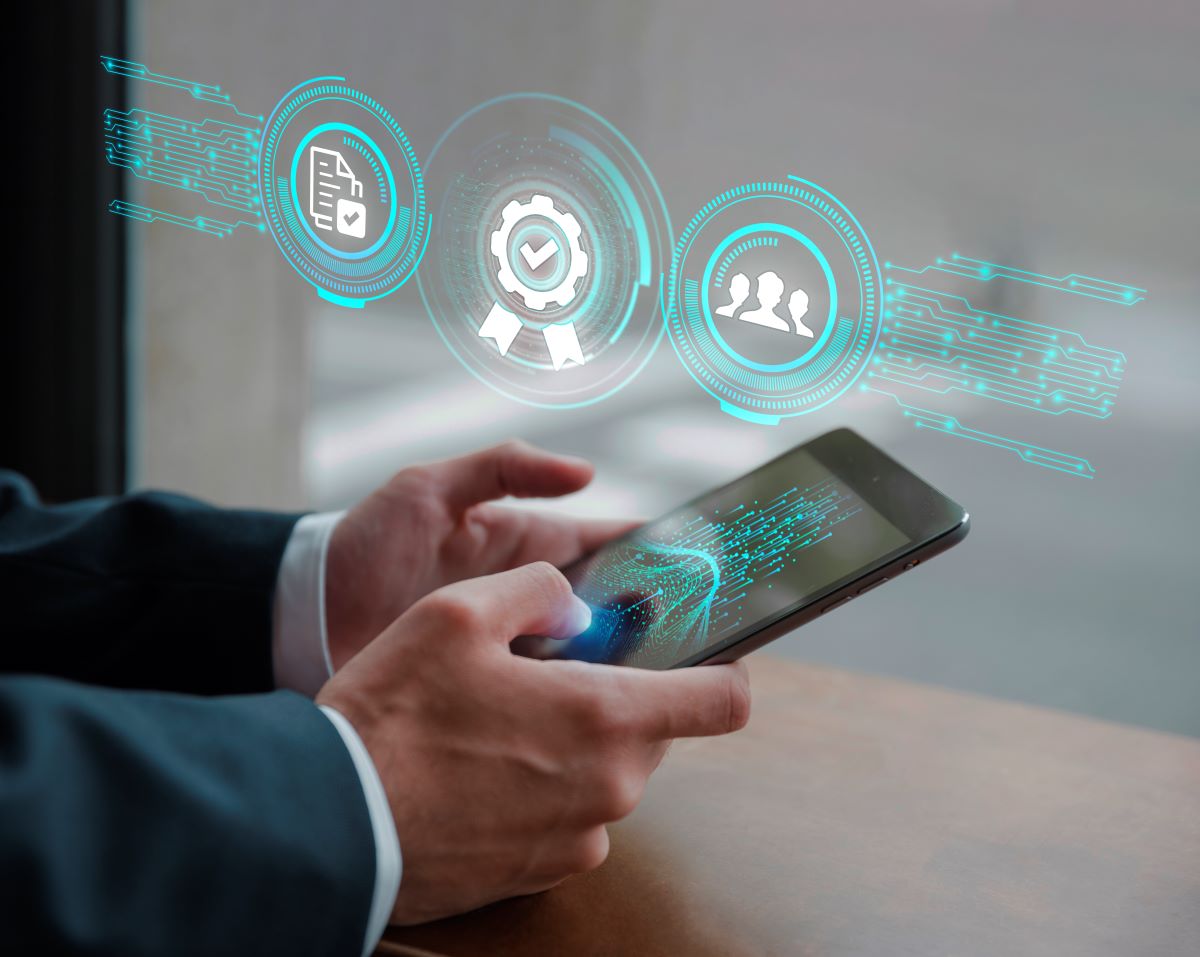 Choosing the Right Mobile Device Management System for Your Business
Smartphones have become essential tools for companies in today's tech-driven environment. Wearables, tablets, and PCs are just a few of the devices that help increase workforce productivity. Yet, with mobile device use only growing, it may be quite difficult to manage mobile devices within an organization. Herein lies the ultimate solution—Mobile Device Management.
What do we mean by mobile device management?
You can imagine how difficult it would be to manage a large number of different mobile devices in your workspace. With its all-inclusive solution, Mobile Device Management is like your reliable friend. Using this toolbox, companies may monitor, control, and secure the mobile device use of their employees. Consider it a convenient bundle of tech guides, procedures, and tools.
In the business realm, MDM functions as a superhero. We make configuring and maintaining mobile devices easier, guarantee data security, and enforce regulatory compliance. You need it to keep things moving efficiently.
Key considerations when choosing the right MDM solution
1. Recognizing the needs of your operation
Understanding your unique company's needs is essential before you begin the process of selecting a Mobile Device Management solution. Not every MDM system will work for every firm since they come in varied sizes and forms. Examine the following queries:
How do your staff use their mobile devices? Are the majority of them a combination of smartphones and tablets?
What kind of staff do you have? How complicated your MDM requirements are depends on how big your company is.
According to which security and compliance requirements must you follow? Security and compliance standards differ across enterprises.
Do you have a bring your own device (BYOD) policy? If such is the case, you will need BYOD-compatible MDM technology.
You can carefully evaluate your company's demands to create a feature and functionality checklist for your perfect MDM system.
2. Guaranteeing harmony between device and platform
The compatibility of devices with systems varies. The solution you select must support the mobile platforms that your company uses. These are the platforms that MDM systems usually support:
iOS (Apple devices): It's important to have a compatible MDM solution if most of your staff uses iPhones or iPads.
Android: Suitability with Android is crucial for teams that use a variety of Android devices, such as tablets and smartphones.
Windows: Look for mobile device management solutions that compliment Windows platforms if your company uses mobile devices running Windows.
Linux and macOS: Some organizations use both desktop and mobile devices that run either Linux or macOS. Determine whether your MDM infrastructure can also handle them.
In addition to operating systems, keep in mind that compatibility also includes certain device models, firmware upgrades, and versions. Make sure that the Mobile device management solution you have chosen can handle the variety of devices in your fleet.
3. Setting data security and protection features as a top value
Tightening up security around mobile devices and data access is one of the main goals of Mobile Device Management system implementation. Think carefully about the security elements of MDM solutions when you assess them:
Remote device lock and wipe: The ability to remotely lock or wipe a device in case of theft or loss is crucial for safeguarding sensitive data.
Data encryption: Assure that the MDM system protects sensitive data by supporting data encryption, both during transmission and storage.
App management: Seek features such as whitelisting and blacklisting applications to manage and safeguard installed programs on your smartphone.
Authentication and access control: Robust authentication procedures and access restrictions are crucial in thwarting unapproved entry to company assets.
Reporting and compliance: The MDM system has to provide extensive information on network and device security in addition to monitoring compliance.
Invest in a Mobile Device Management system that can adapt to changing security risks and compliance standards.
It is crucial that you select an MDM solution for your business carefully. Companies must consider goals, device compatibility, and security when managing mobile devices to choose wisely and improve performance and security. As mobile technology advances and changes, do a complete assessment with these important considerations in mind to secure your company's success.