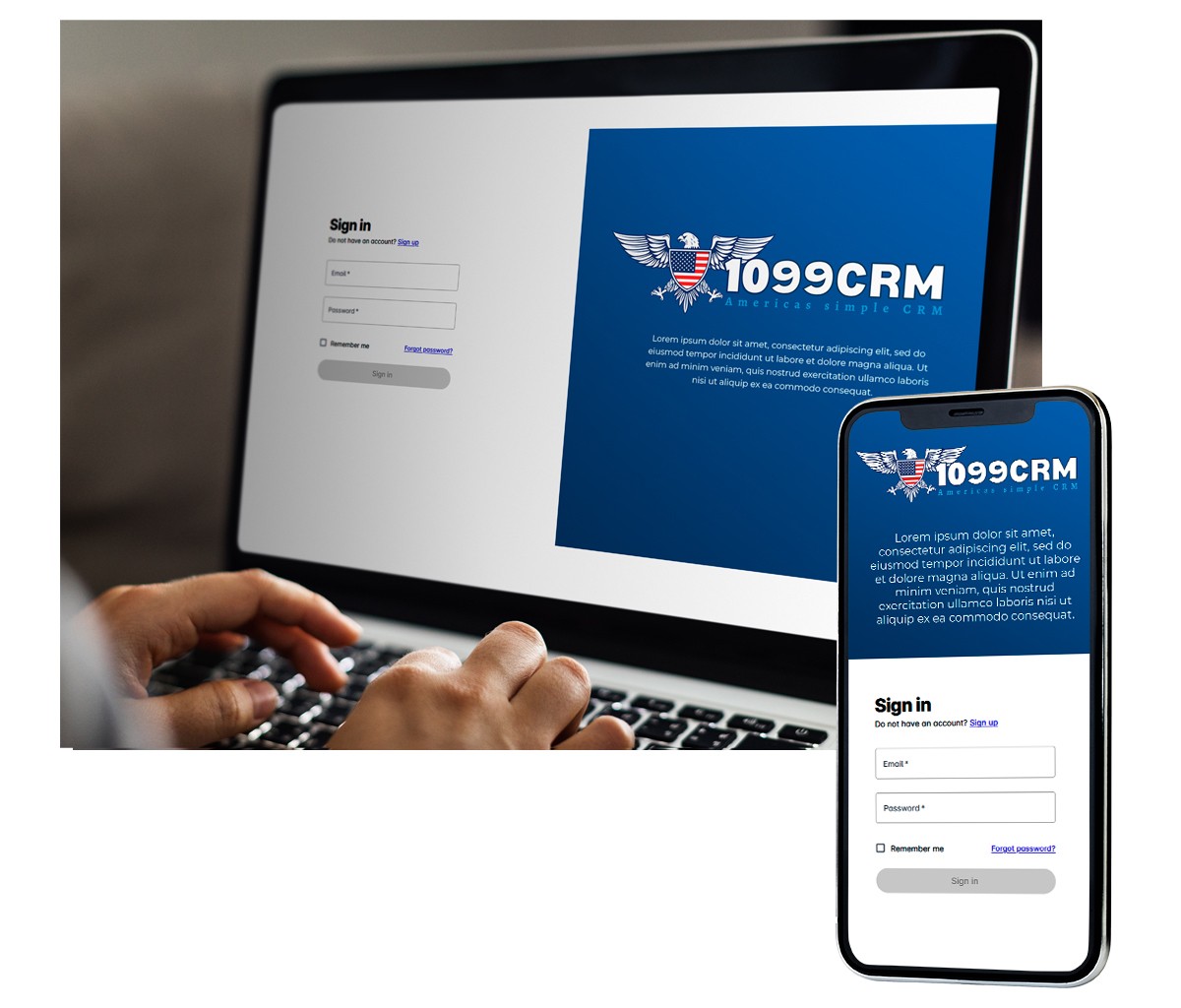 Why 1099CRM is the Ideal Choice for Efficient Customer Management
Finding a CRM that perfectly suits the requirements of independent contractors and small enterprises is a challenging task, but 1099CRM emerges as a noteworthy answer in the dynamic business landscape of today. What makes it a game-changer for effective customer management rather than merely a tool is what we will explore in this blog post.
1. What is CRM?
A system called customer relationship management, or CRM, is used to track and manage a business's interactions with both present and potential clients. It improves business relationships by analyzing customer data, focusing on keeping clients, and increasing sales.
2. Tailored specifically for independent contractors and small businesses
We keenly consider the independent contractor's hustle and the small business's pulse in the engineering of 1099CRM. The purpose of this product is to provide a customer relationship management experience that aligns with your company's core beliefs. It achieves this by removing unnecessary details.
3. More than just a CRM
1099CRM is a gateway to your marketing genius—it's more than just a protector of connections. It's like having a digital marketing expert at your disposal, ready to boost your marketing initiatives with enhanced writing tools driven by AI.
4. 20 years of excellence
1099CRM combines strategic business knowledge with CRM, bringing a legacy of depth and insight to every feature. It was created under the intense pressure of 20 years of development focused on the home repair sector.
5. Simplified document storage
Business-wise, 1099CRM is your strong vault, and data is gold. The term "loss" is obsolete because every important document, invoice, and contact is protected with unmatched accuracy.
6. Affordable pricing
1099CRM changes the cost-benefit calculation with a fair and flexible pricing system. This ensures a good relationship that values your financial planning instead of just managing customers.
7. No more billing worries
Forget about worrying about complicated billing; 1099CRM creates a quick and easy path for invoicing that makes financial transactions simple and healthy for both you and your clients.
8. Embracing the power of AI
1099CRM is a suite of intelligent tools that keep you not just in the game but ahead of it, thanks to its AI foundation. Modern technology and sensible business solutions come together here to give you an advantage in the digital race.
9. A true partner for growth
1099CRM is your business partner, not simply a piece of software. To guide you towards sustainable growth, it's an investment in smooth efficiency, streamlined operations, and targeted marketing.
Finally, 1099CRM is the tool that elevates your company's toolkit—it does more than just join it. It supports your success, helps you overcome challenges, and is important for small businesses.
The world of 1099CRM is prepared to welcome you. This is if you are willing to switch to a marketing strategy that utilizes AI intelligence. Additionally, it simplifies client management.